6 Luxury Resorts in Bintan For Memorable Vacations
Bintan is one of the favorite destinations in the Riau Islands. Now, more and more travelers are looking to Bintan as a vacation spot, getting away from fatigue.
Bintan offers wonderful natural tourism. The stretch of white sand and blue sea is a very common sight in Bintan. The beach area looks unspoiled and not all of it has been explored by tourists.
During your vacation to Bintan, you can also stay at various charming luxury resorts. Surely you will have an unforgettable experience while in Bintan. Check below, a list of luxury resorts in Bintan!
Nirwana Resort Hotel
This five-star resort in Lagoi, Bintan is indeed the right place to relax and spend the night. The facilities available are complete. You can enjoy a full spa package, work out in the fitness center, and swim in the infinity pool with sea views.
There is a children's play area in a very spacious room for those who are on vacation with family. Various water sport activities are also available for those of you who want to test your adrenaline. In addition, you can relax at the bar above the sea.
Bintan Lagoon Resort
With an overnight rate of IDR 2 million, you will get a fun holiday if you stay at this place. The rooms are pretty spacious and the resort is close to two world class golf clubs at once.
Bintan Lagoon Resort has two swimming pools as well as tennis courts and a fitness center. You will be satisfied to have dining at this place because there are 12 places to eat with various menus that you can try!
In addition, this resort also has a children's playground and prepares various exciting activities, such as banana boats, jet skis to archery. Guaranteed you will not be bored, stay at this place!
Banyan Tree Bintan
The overnight rate in Banyan Tree Bintan is quite expensive, starting from IDR 5.5 million/night! But of course, what you get is worth what you spend. Every room at Banyan Tree Bintan faces directly to the South China Sea. The room area reaches 100 meters2.
Although it has a public swimming pool, each villa also has a private pool. The beach which is near this resort is also a private beach. Don't miss trying the spa services at this resort, too.
If you have a lot of free time, you can do other activities, such as cycling, snorkeling, canoeing, banana boating, hiking, yoga, and other activities. So much fun!
Angsana Bintan
The rooms at this resort are very comfortable. It has a terrace balcony overlooking the garden and also the beach. The distance to the beach is only a step away.
At Angsana Bintan, children can also be satisfied playing in the provided kids club. In addition, the swimming pool is also a favorite facility for guests who stay at this place.
While staying at Angsana, you can also enjoy delicious food at the Beach Grill and Bar and Fisherman's Table, located on the beach. It must be really fun to have dinner on the beach and must be an unforgettable experience!
Mayang Sari Beach Resort
The beach near the resort is wonderful and clean. You would be satisfied, playing all day on the beach if you stayed at this place. The rooms provided at Mayang Sari Beach Resort are chalets with thatched roofs. You can choose a chalet with garden or sea views. The typical Balinese style is very thick in this resort.
The facilities at the resort are also very complete, including the restaurant. There are three restaurants and bars where you can enjoy dishes, ranging from seafood dishes, noodles to Japanese specialties.
New Marjoly Beach Resort
Compared to the above resorts, New Marjoly Beach Resort is a resort in Bintan with friendly enough prices. The rate per night is around IDR 800 thousand. This resort is suitable for those of you who may have a tight budget for accommodation below IDR 1 million per night.
But make no mistake, even though the rate is cheaper than other resorts, you will still get a memorable experience while staying here. New Marjoly Beach Resort provides lodging rooms in the form of wooden bungalows with thatched roofs. Around the resort are also overgrown with coconut trees. The atmosphere is great!
You can relax on the beach with a recliner that the inn has prepared. Besides that, there is also live music at this resort! isn't that amazing?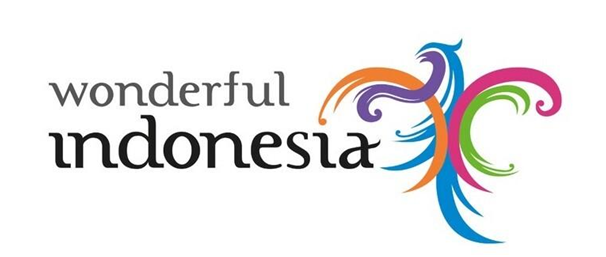 Whether your trips take you to a long stroll on beaches, delicious cuisines, relaxing spas and resorts or urban attractions, extra research will give you the best experience for your visit. Get to know more about Bintan by visiting Wonderful Indonesia.